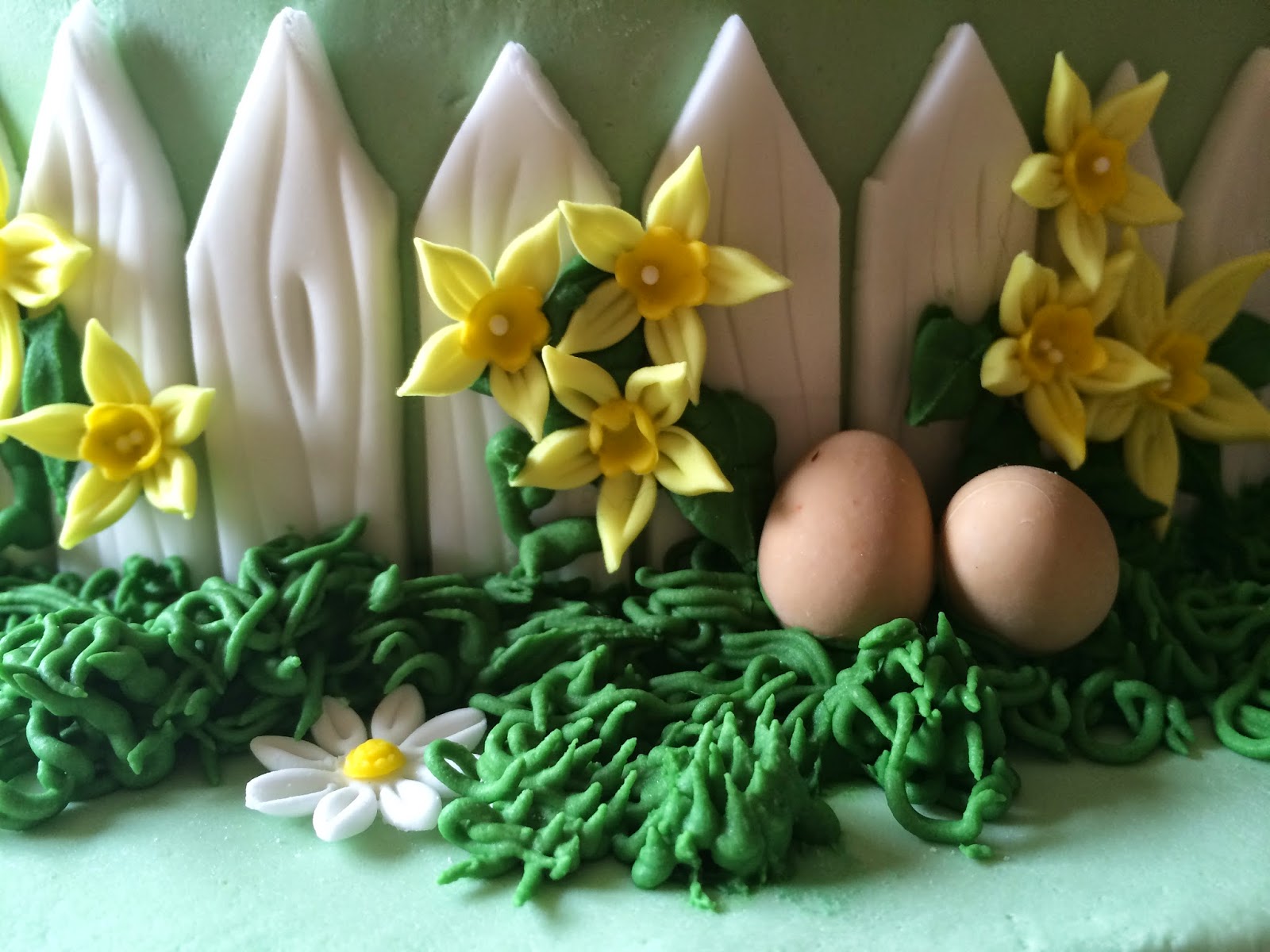 Well, I may have mentioned in one of my last blogs that I was baking an Easter Cake for the competition my in-law's now hold every year!! Well it was announced at Christmas so I had almost three months to prepare for it… I've never done so much cake research in my life! I was trying to decide if I'd make one or two tier's….then if I'd frost it with buttercream and do an ombre design and there was that tub cake everyone's making with the Kit-Kat's as the tub timber,  ganache and then there's the little ducks or piggies on top…..
I decided to go with a two tier representation of all that is Spring,  what have you, Cherry Blossom,  Daffodil's, Tulips, garden's reawaken… Birds are roosting so you're all these cute baby birds and chicks…. So I tried to incorporate as much of it as possible..
My in-laws are all very competitive about their baking, My Mother in Law has been a cake decorator since she could work, starting at a Bakery…. she even made our wedding cake. My Brother in law, Dean is a very talented cake maker too,  recently making a stage cake with Def Leppard performing on top (Their Manager happened to be at the party it was made for) and pyrotechnics flying from the stage, very clever…Then there's Jonathon (AKA The Mayor of Trifle Town) now Jonathon's in a league of his own, he's all about the mad flavour combinations, into cooking in a big way.
Poor old Dean never got to make a cake with work commitments, he would have walked away with it!
So I had a lot to stand up to…..
After much decision, I went with a dense Chocolate pound cake with layers of ganache made with the best dark chocolate I could get my hands on, fresh heavy cream and a stash of Italian Cocoa powder I have which is powdered heavenly silk…that went in too! For my second tier (the smallest) I went with a Carrot & Cardamom (yes Cardamom, trust me it's not weird at all) The Cardamom has a slight perfumed aroma, almost like an Earl Grey tea and it went really well with the carrot cake, using an oil instead of butter to keep it moist.
I kid you not, it took me two weeks to make the decorations for that cake, started off with a birds nest, made from fine egg noodles, peanut butter & Chocolate, a fondant bird, completely hand sculpted and hand painted by myself, the picket fence, flowers and piping that went with it..
These took the longest time, with the drying process but in the end, I did it 🙂  The fondant covered the cake like a dream and everything turned out ok!
Getting the cake to Dublin , from Galway was also a challenge, it a fruit crate on my lap in a hot car, bumps, roundabouts and steep slip roads off the motorway.. thankfully, nothing happened and it got there in one piece!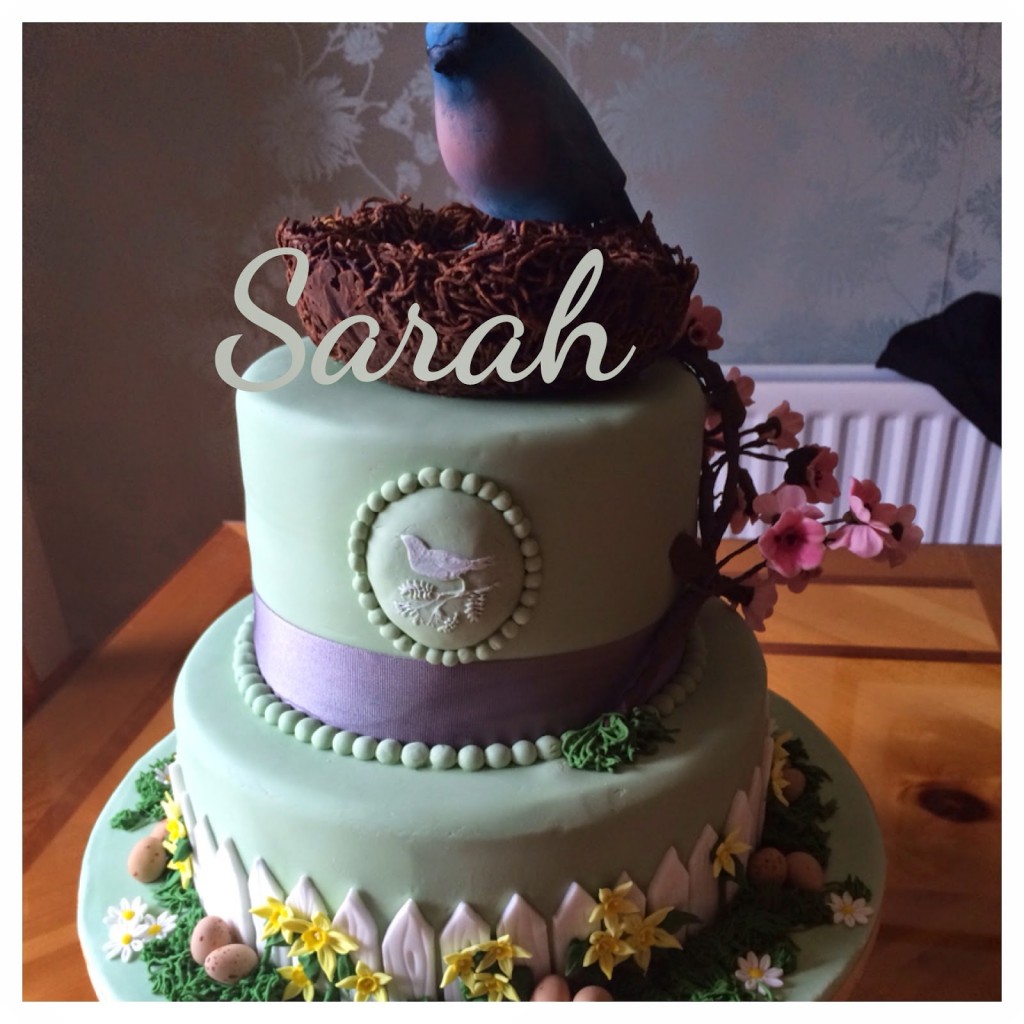 My Own Cake I Call 'Springtime'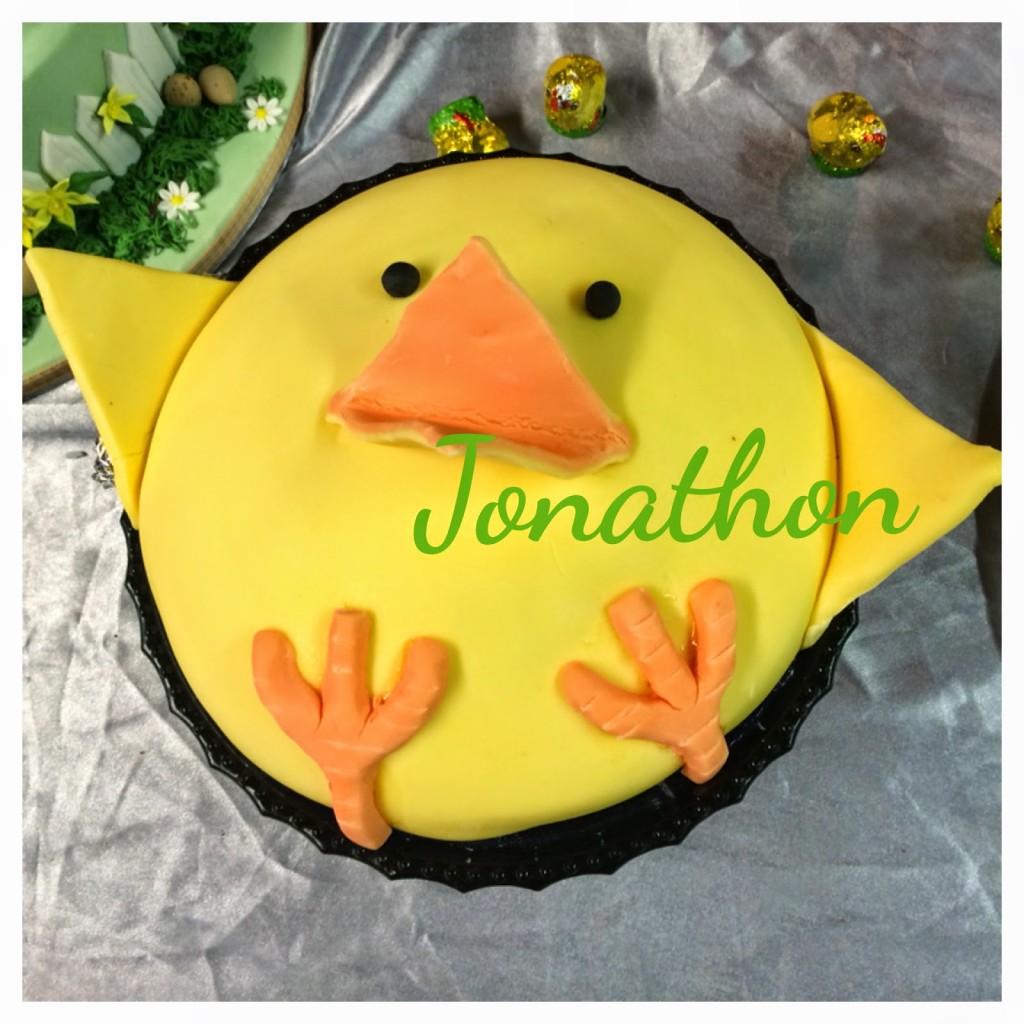 Jonathon's Double Fudge Chocolate (Almost like a Chocolate fondant cake)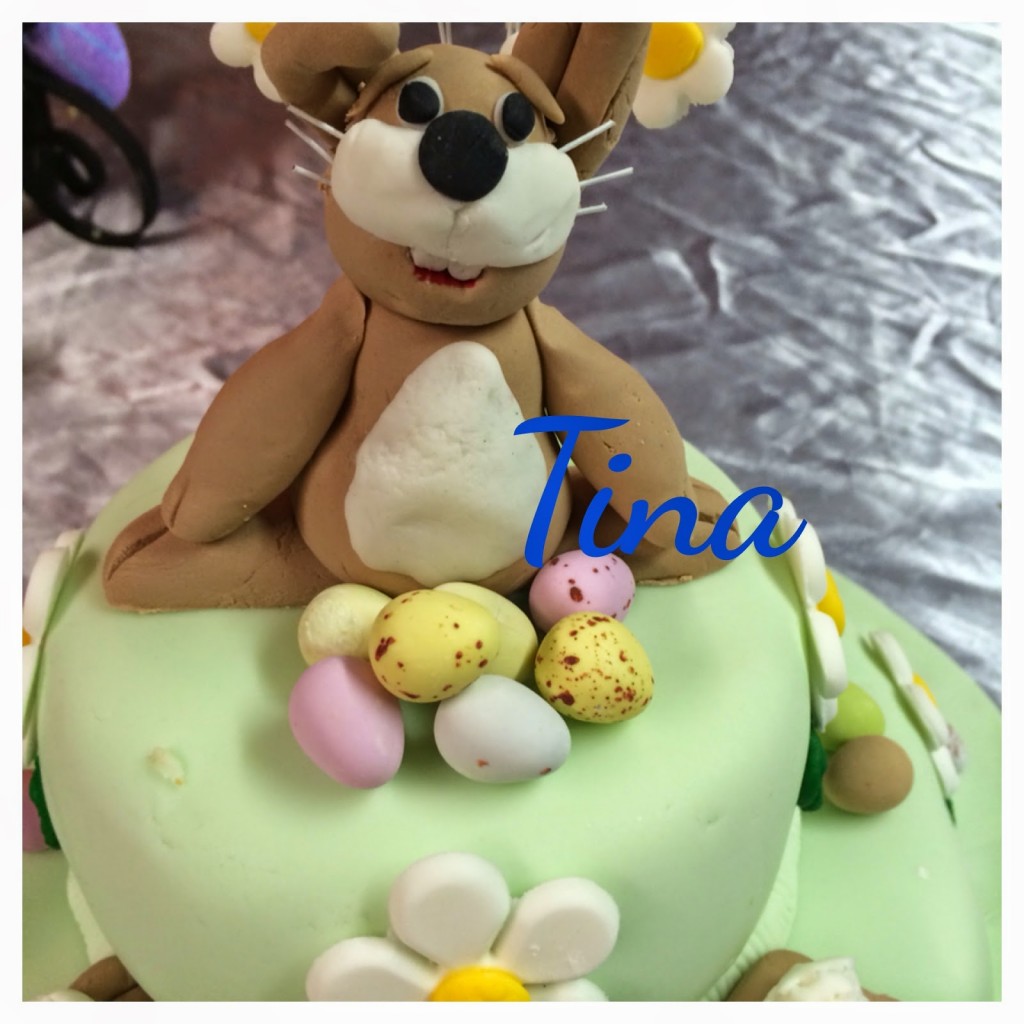 Tina's Cute Vanilla Madiera Easter Bunny Creation
And yes the competition was fierce, the flavour was amazing in each cake!
AND I WON!!!!!!!
My first food award, I was so gobsmacked! Even it it was just a family competition!
Got to start thinking of next year's design…