To The Hosts: Let Tesco Help You Make The Perfect Christmas
It's definitely starting to feel like.. C H R I S T M A S!

The festive feeling kicked off for me earlier last month when I was invited to the Tesco Christmas Press Launch in 25 Fitzwilliam Place, hosted by the beautiful former Pussycat Doll, Kimberly Wyatt.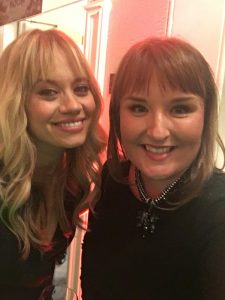 Kimberly began the day with a cooking demo of her favourite holiday treats and the evening continued at the Fitzwilliam Place venue afterwards.
When I say Tesco went all out, I mean they went ALL out! The door was dressed with a beautiful wreath, garlands and glistening lanterns and as you arrived the host and hostess welcomed you in, took your jacket and invited you into the parlour for a drink..
You see, the house was dressed like a (quite luxurious) family home, the tree was standing over dozens of gifts and toys, a cozy sofa sat in front of a dressed fireplace, complete with a post dinner board game and even 'It's a Wonderful Life' played on the TV… there was so much to take in, there was something happening in every corner of the house, and enough food and drink to feed a small country! Tesco know how to host a Press Launch I tell you..! Jay Gatsby would have been proud! All of this, made possible with Tesco products.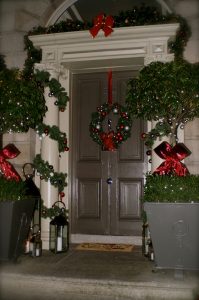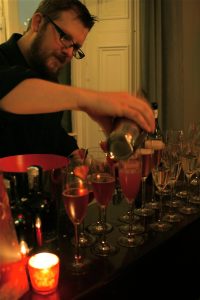 My favourite thing of the evening was the Prosecco Bar, who in their right mind wouldn't prop themselves up on it for the evening? The cocktail of the evening was Tesco's Prosecco with a dash of their Sloe Gin! Now this is something I never would have thought of doing, the Sloe berries giving the Prosecco a beautiful festive blush colour and a flavour to blow your socks off, it's fruity and delicious! The glasses were garnished with strawberries but at Christmas I'll use redcurrant for a festive look.

Upstairs, we had 'The Good Room' a display Christmas dinner was laid out, live music and lashings of chocolates, mince pies and cheese, canapé's circulated the room too, all of which were Tesco's own!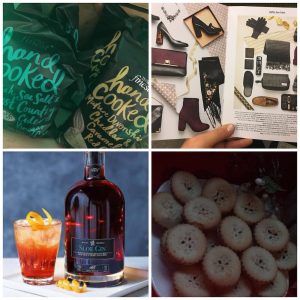 There is nothing I love more than playing hostess, I must admit I was one of the 36% of Irish people that finds Christmas overwhelmingly stressful, my first time cooking Christmas dinner was a battle but it worked out perfectly. I have nailed it over the last few years, learning how to
organise myself and plan ahead but Tesco have made things extremely helpful this year.. Take their Bord Bia approved Irish ham fillet that is ready to cook, with mulling spices like Ginger, Pimento, Nutmeg, Clove, Cinnamon in addition to apples and oranges… delicious!
---
My Top Tip:
Remove saltiness by boiling your ham joint in water for thirty minutes before draining it and replacing the water with fresh water and spices, I also add a can of hard cider to the water for extra flavour, in addition to a pint of apple juice.
Remove the large fat cap after boiling and cut diamond shapes into the remaining fat, placing cloves into your incisions. Make a delicious glaze by combining a jar of marmalade with a glass of whiskey and a cup of  brown sugar, warming it in a saucepan until combined, paint it over the ham with a pastry brush. Place the ham in a 170° C oven and re-glaze every thirty minutes for 90 minutes, your ham will be a beautiful burnished golden brown and will taste amazing, I do this every year and it turns out wonderful!
---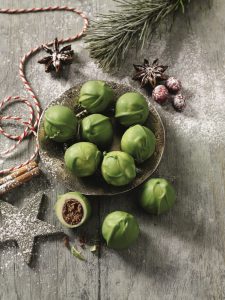 I, like everyone else ,do over indulge at Christmas-we all do but I was amazed by the sweet treats they have to offer this year… the most genius has to be the chocolates that are disguised as brussels sprouts and new potatoes… Are there little pickers in your house that nibble on the treats while dinner is in the oven? These might help and they ACTUALLY look like vegetables!! Then there is their little chocolates with cocktail flavours of Bellini and Kir Royale.. Forget watching Willy Wonka this christmas,  standing in the sweet Isle at your local Tesco, you'll feel like you're in the movie!! Definitely something to load up on for the movies after dinner!
Did I mention they have a gluten free range of treats too?? Check it out!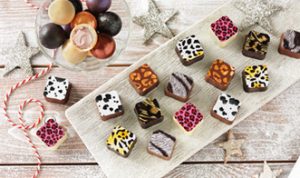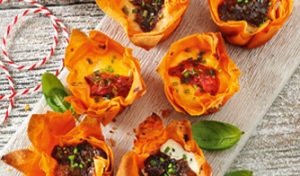 To me, a hostess provides plenty of food that will keep people talking for weeks and the Champagne flowing of course! There are plenty of delicious canape's to choose from including a 2 for €6 selection of skewers, Asian finger food, delicious Brie & Cranberry Filo parcels (which I get every year for my Christmas Eve 'Nibblies and Champagne' without fail) you cannot go wrong! Use silver trays for immaculate presentation or serve on antique forks… failing that, they also stock disposable silver party platters so there's no excuse not to look spectacular! Adding garnishes like olives, capers, parmesan shards and creme fraiche with chives will amp it up even more – your guests will think you have caterer's in!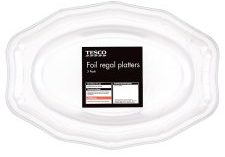 Okay so if Filo Parcels and Champagne are not your thing, there are mini battered cocktail sausages, mini chicken Kievs, sausage rolls, loaded potato skins and chicken wings among a host of other delicious treats and refreshing craft beers for the boys at 4 for €10!

I simply adore a glass of fizz at Christmas, it's either that or Mulled Wine,  if you want a decent bottle of Prosecco that's not going to taste cheap- after all it is Christmas, Finest* Prosecco at €18 a bottle offers  flavours of crisp apple, grapefruit and a hint of honey, which will compliment festive food beautifully! Why not mix it up a little too with their beautiful Finest* French Grain Vodka (€27) make some delicious cocktails, just like Grey Goose but not the price tag!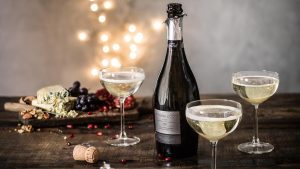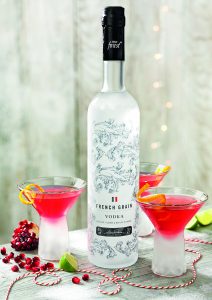 ---
Anyone For A Cocktail?
A little Festive Punch from Tesco
A fruity Christmas cocktail that sure packs a punch! This festive drink calls for clementine and cranberry juice, vodka, brown sugar and mint to garnish.
Prep time: 10 minutes
Servings: 6-8 people
Ingredients
200ml vodka
200ml cranberry juice
200ml clementine juice
6 tsp brown sugar (optional)
300ml soda water
150g fresh cranberries
small bunch fresh mint, leaves picked
crushed ice
Preparation
Fill a large jug or punch bowl with the ice.
Add the vodka, cranberry and clementine juice and stir to combine.
If you want to add a little sweetness to this naturally sharp-tasting punch, stir in the sugar and mix until dissolved.
Top up with the soda water and garnish with the cranberries and mint leaves.
---
Moving away from booze and chocolates, I was saving the best for last, D E S S E R T..
Whether you're a chocoholic, classic sponge fan, all about Christmas pudding and custard or a cheeseboard lover,  there is something for everyone at Tesco this Christmas! We got to taste their finest cheeses on the night, enjoy 3 for €10 and 2 for €5 on selected cheeses.
To get a cheeseboard right, start with combining a hard cheese, a blue and a creamy cheese, like a Brie, Stilton and a fruity Wensleydale or mature Cheddar, add some grapes, figs, cherries and dried apricots, a little chutney and perhaps a handful of Finest* Goats Cheese and Chilli Crisps.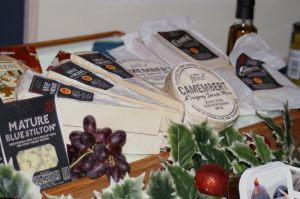 Personally, I like to be wowed, what if I told you that they combined a cheeseboard with desserts and created something really special? Try passionfruit cheesecake, coconut pannacotta, lemon mousse and white chocolate blondies, oh good lord, I can't cope! I feel the pounds coming on! They look like cheese…but they're sweet desserts!! Genius!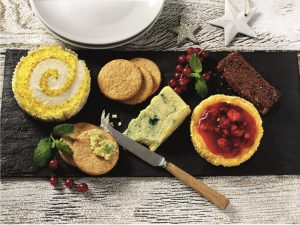 There really is  a lot to offer! But remember, don't forget, it's a time to spend with your family, try not to spend all your time in the kitchen,  Tesco have done the hard work so you can enjoy precious time with your family! Kimberly Wyatt, ex Pussycat Doll and winner of 'Celebrity Masterchef' shared her top tips on preparing the perfect meal:
Don't Over Complicate Things-Do a few dishes. Pick your favourite Christmas dinner components and concentrate your energies on making them to the best of your ability.
Keep It Simple! You don't need to offer your guests 10 different types of vegetables; they'll be more happy with two or three.
Let Meat Rest- Let your roast turkey rest for 30 minutes before serving-this will give you valuable time to finish off your roast potatoes and trimmings.
Perparation Is The Key- Get as much done in advance as possible. You don't want to be peeling vegetables when the guests are arriving. Prepare your vegetables the night before.
Don't Overcrowd Your Oven– It's really important to not overcrowd your oven because the food won't work as it should and the trimmings will be thrown off.
Don't Overfill Your Trays– When it comes to roasting potatoes, make sure there's plenty of space between them. If you pile them up on top of each other, they'll steam when what you want is for them to fry in the bottom of the tray.
Thanks Kimberley, there's some great advice there!
Below are some more photos from the press event, the food on display, including the meal, was donated to foodcloud after the event.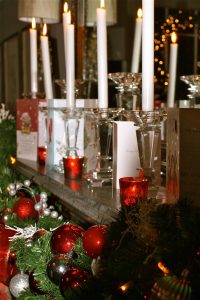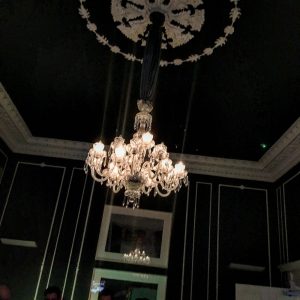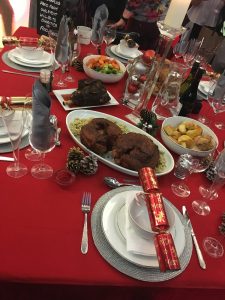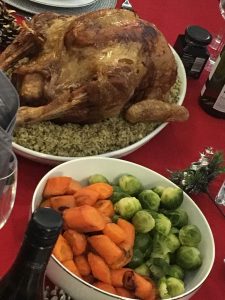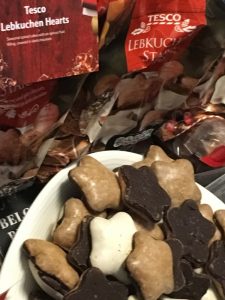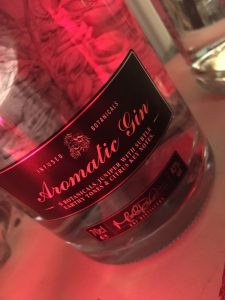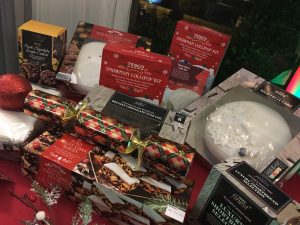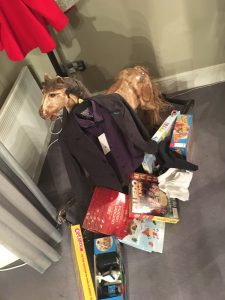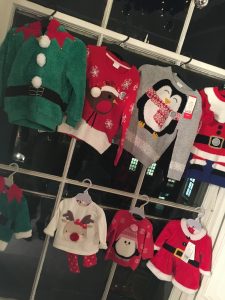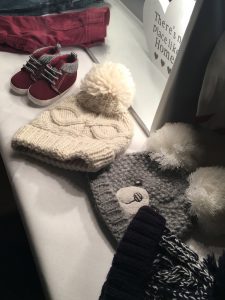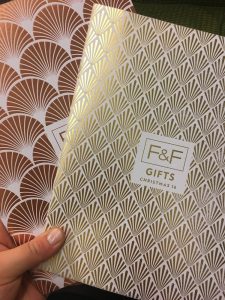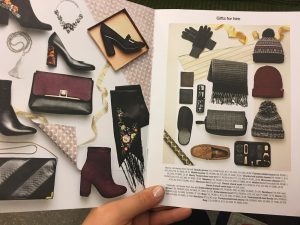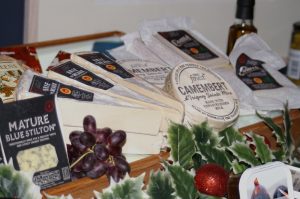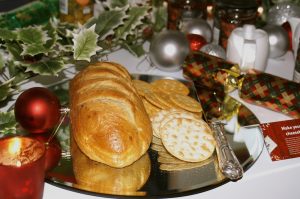 Don't forget,  you can shop online too!
---
I have not been sponsored nor received payment of any kind for this post.
Save
Save
Save
Save
Save
Save
Save