Whelehan's Wines: Hampers For The Wine Lovers..
If you're from Dublin, you'll know the Silver Tassie in Loughlinstown, it was always a bit of a landmark, in 2014  it was taken over by Whelehan Wines and to be frank, it's the Harrods of wine shops, a vast space filled with the most sumptuous wines with regular wine tasting events and a cafe with delicious pastries and coffee.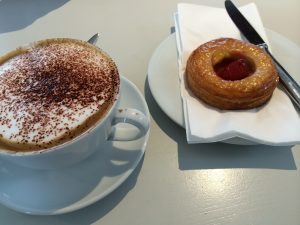 Whelehan's only select the finest wines from a range of hand picked vineyards with wines from €8.99 so you're sure to get something special.
This Christmas, if you're fretting over gifts for friends, then look no further, David's team have come up with some beautiful hampers for Christmas. Whether it's a male friend who appreciates a good craft beer or a friend that has everything and loves luxury & sparkling wine-like myself (I have indeed dropped a huge hint on this one) there is something for everyone.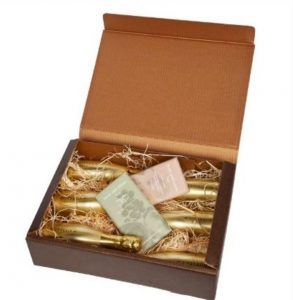 First off, you have the Prosecco & Chocolate Hamper, I sent this picture to Mr.Creative Yoke, just in case 'Santa' has any issues on deciding what to get me, you know yourself.. This hamper comes in at €59.00, it's not going to break the bank and will bring a torrent of pleasure to the recipient, 6x 20cl bottles of Bottega Prosecco & 2 Bean & Goose chocolate bars are also in this hamper…just to make it that extra bit special…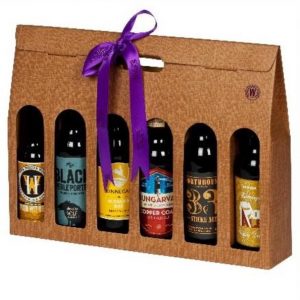 And then there is the 6 Bottle Craft Beer Gift Set, a selection of some of Ireland's best craft beers, now this would make a great stocking filler for my husband who loves craft beers, priced at €28.
Lastly, I'm featuring the Half Bottle Hamper, a selection of 6 of Davids favourite half bottles of Wine, aparkling Wine & Port, not forgetting a bar of Bean & Goose again as we all know, chocolate & wine are a perfect pairing. The hamper retails at €89.
For a wider selection of their hampers and Christmas gifts or find out more about products, pop over to their website.
 Call: 01 901 1144
Drop them and email: sales@whelehanswines.ie
Save
Save