Girlie Afternoon Tea At 'The G' Hotel in Galway
While we're on the topic of Afternoon Tea..
We also paid a visit to Galway on our Spring Break. I was well overdue a meet up with My friend and fellow blogger, Norma from 'The House That Will'. Norma like myself, appreciates vintage and ladylike things like Afternoon Tea so what better to do than take a trip to The G Hotel?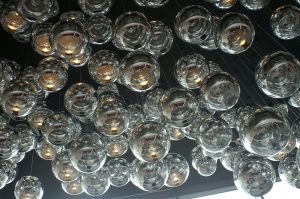 Norma can't eat gluten and after ringing around, we were treated like we'd just called to ask if they could invite the Queen of England to come and join us.. one hotel said to me on the phone.. "well what do you expect, it's afternoon tea, pastries and bread, what more do you want me to say!?", they had absolutely no gluten free offering.which was surprising, so I called The G Hotel and we were told "ABSOLUTELY!"! What a relief! They had a large wedding on but still managed to fit us in and we were treated so well!
I got all dressed up, hair in rollers and the red lipstick out, tea in The G! Exciting! For those of you who have not heard of The G Hotel, it's in Galway, the west of Ireland and it's lavish interior has been designed by famous Milliner Philip Treacy.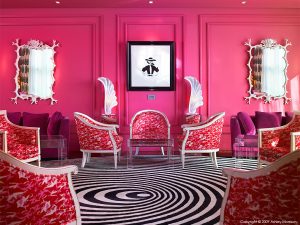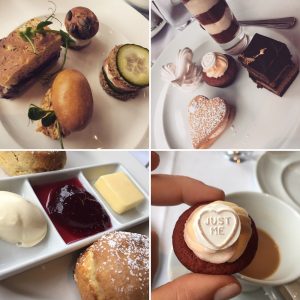 I cannot say enough about this treat, firstly, they had Darjeeling, If you've read my post on 'The Etiquette of Afternoon tea', you'll have read that this is the original tea of Afternoon tea, I must admit, I did a little dance inside because it's the most difficult tea to come across. Point is THEY HAD IT and I will spare you a rambling..
Our tea was so large, two girls brought it in, a vast table of goodness, from beef and beetroot sandwiches, goats cheese, delicious scones an clotted cream, proper clotted cream, no whipped rubbish :D. And then there were the treats, pink meringue hearts, filled with passionfruit, strawberry fruit pots, chocolate gateau and a red velvet mini cupcake complete with a 'love heart' sweet on top!
Oh dear! I felt like a princess again, all dressed  up too – and a growing waistband…
Afternoon Tea for two at The G Hotel is €46, a fabulous indulgence that never needs a reason, sometimes life in general needs a reward!
If you have special dietetic requirements, it is best to call in advance, it's only fair to them and saves disappointment.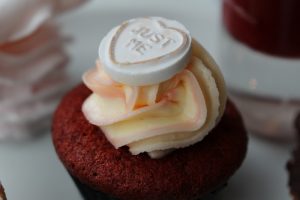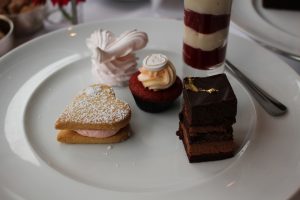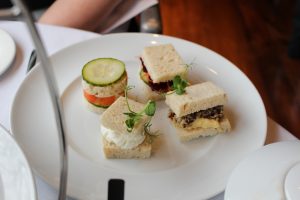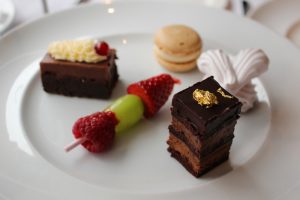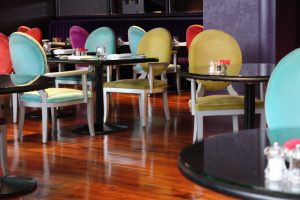 Save