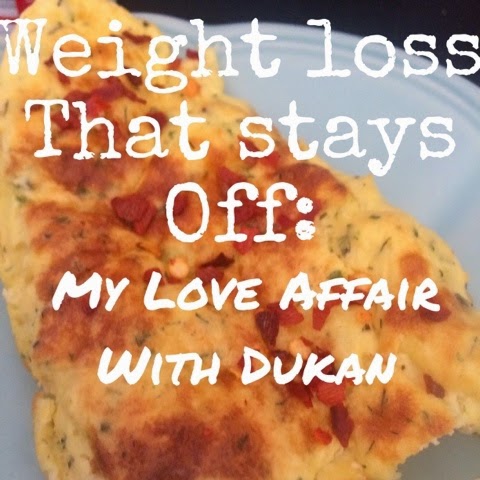 Weight Loss That Stay's Off: My love affair with Dukan
So, after seeing photo's of myself from the ITWBN party, I've decided to go back on my old faithful, Dukan diet! I suffer from an underactive thyroid and PCOS so I really struggle with weight, drives me crazy to be constantly battling with it.  My job is really active, I'm constantly moving and running about and I eat like a bird most of the time, it's my hormones that add the weight…
I appreciate when people say "But being curvy suits you!!" but it's not helpful, my husband hates me dieting because he loves my tummy and how I'm built for comfort not for speed….But I like speed! I plan on joining the local Equestrian Polo club this summer (we'll see if that materializes in my busy life).
I've so many beautiful dresses and skirts in my wardrobe that are now too small and a 1940's style black bathing suit I want to be able to prance around Greystones & Brittas Bay beaches in this year without the discomfort!
Las year, I wrote a brutally frank entry on dieting, as I was starting the Dukan again and so I find myself in the same position. Sick and tired of it.
The Dukan works for me because it's a ketogenic diet, you deprive your body of sugar and fat, making the body turn to burn the existing fat stores in the body for energy- and it comes off FAST! People close to me don't understand it and say "Yeah it's only until you start eating again", this is not a starvation diet! it's just about changing the way you eat, more protein, no sugar and non starchy vegetables. The Dukan claims it's what keeps French women so skinny! I don't eat seafood, I've an allergy and I don't enjoy red meat, I'll have the odd steak so, for me, the Dukan is based around lots of chicken and eggs, cold cuts, fat free natural yogurt and oat bran.
I've written all about it last year which you can read
here
.
It's now Sunday evening, I started this on Thursday and since, I have lost 8lb, in 4 days and do you know what? I had a Pizza Hut Delivery on Friday night, just eating all protein on Saturday to make up for it, still lost weight.
I bought an Everlast Thigh toner for €8.99 in TKMaxx on Thursday too, hiding it under my arm in embarrassment  as I perused the store, pillaging the homeware section. The funniest thing was when I got home, I took it out of the box and started to do 10 minutes with it on the bed, watching the news … squashing my knees together…my husband walked in and jumped backwards "What in the name of god are you doing?!…is this supposed to turn me on or something?!" His face was hilarious! this big pink sponge covered thing, between my legs!  Wait until I DO HAVE THIGH'S OF STEEL!! 😉 Hah! Brilliant! Much to my colleagues humour the next day!
Anyway!
A little example of the foods you can eat include these yummy Turkey
Burgers with lemon and dill sauce, garnished with rocket and chopped
bacon (rindless and grilled), fat free, absolutely delicious!
Lemon  & dill turkey burgers!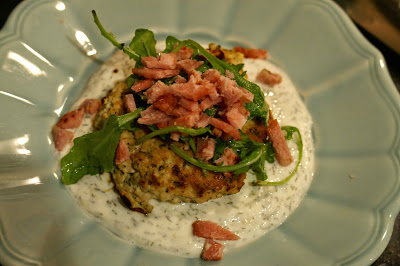 Basically,
to a packet of turkey mince, I added 1 egg, 2 tbsp oat bran, Italian
Seasoning, Pepper and garlic powder, mixed it in my food mixer and
spooned it onto a hot pan.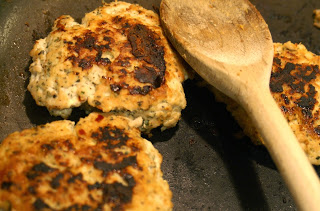 With a wooden reamer, I added lemon juice to the partially cooked burgers and continued to cook.
In a small bowl, I added SOL fat free Fromage Frais to dill and lemon zest and mixed well while
I put the bacon medallions on the grill/broiler.
–
 You've got to have a salad on the side!
Lemon Salad with chili
Lemon juice, a tiny drop of olive oil and dried crushed chili, mixing gently with your fingers/
 And there's this…
Healthy mustard chicken parcel!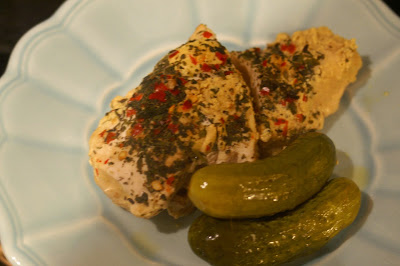 I eat lots of chicken on this diet, so I found the bags of frozen chicken breasts from Aldi & Tesco, great and only €4.99!
Place a chicken breast on a square of tin foil, plate a little Dijon mustard on top, some Italian herb seasoning and crushed chili's (I heard Chili helps you lose weight too!) Then wrap it into a sealed parcel, bake at 180˚ for 30 minutes. Serve with rocket salad or cornichon's.
It's hot and spicy but really yummy!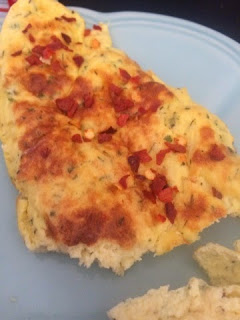 And then there are the delicious Omelette's. Mixing two eggs with a good dollop of fromage frais and seasoning, whipped  and poured into a hot pan before removing it off the heat and moving the egg about with a rubber spatula. Put under the grill to brown. I've once again used chili's! I love my spicy food!
 If you're trying to lose weight, I highly recommend it! If you love seafood, it'll be heaven for you, Imagine all the scallops and lobster you can eat, minus the butter of course!
If I lose 2 stone, I'll be happy! I've already lost 1/4 of that!