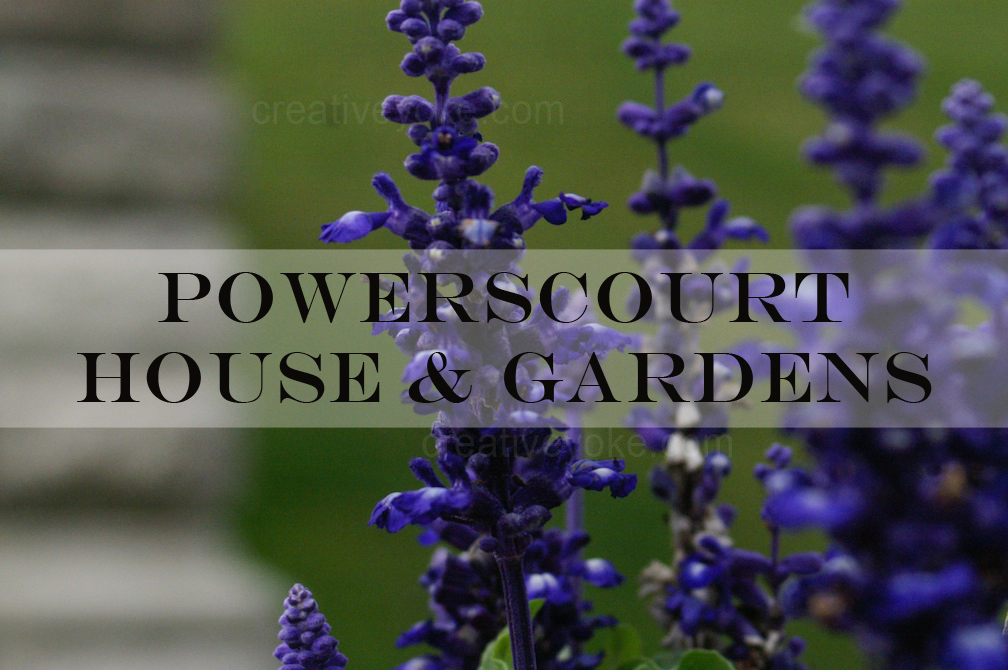 Days Out: Powerscourt House & Gardens
Great Irish Houses: Powerscourt House & Gardens
"It was a mistake to think of houses, old houses, as being empty. They were filled with memories, with the faded echoes of voices. Drops of tears, drops of blood, the ring of laughter, the edge of tempers that had ebbed and flowed between the walls, into the walls, over the years.
Wasn't it, after all, a kind of life?
And there were houses, he knew it, that breathed. They carried in their wood and stone, their brick and mortar a kind of ego that was nearly, very nearly, human."
― Nora Roberts, Key of Knowledge"
I've been writing a lot about old stately homes and estates, lately, it's just that every time I revisit these houses, they take me over, completely and utterly besotted by their beauty! Houses aren't built the way they used to, even gardens… nothing is the same and I suppose, it's what makes it historical, right?
I first went to Powerscourt House & Gardens as a child of about 4, I can only remember a greenhouse and urns, nothing more. We had decided on another jaunt, before Ryan returned to work after some annual leave, special days to remember… staying within our county, Wicklow, The Garden of Ireland, we chose Powerscourt Gardens.
The avenue is absolutely never ending, a 30 minute very brisk walk, so long, there's even a 5 star hotel ( The Powerscourt Hotel & Resort- formerly The Ritz Carlton ) and golf club along the way.
Unfortunately, the original house's contents and the original interior, was destroyed in a fire in the 1970's  and only a shell remained. Today, the house is home to an Avoca Handweavers (a love of mine) and a gorgeous Avoca food hall with lots of their delicious dinners and cakes to take home, if you're feeling peckish then and there, there's even an Avoca Cafe on the terrace so you can admire the stunning views while sitting under a parasol at a marble table and enjoy delicious cake and a cup of coffee. On the first floor, there's even a museum of childhood, a Designer Loft and a Global Village interiors store, very much like the idea of the Powerscourt townhouse in Dublin City.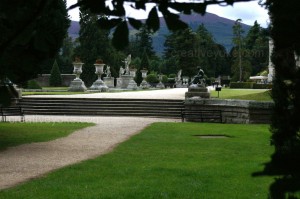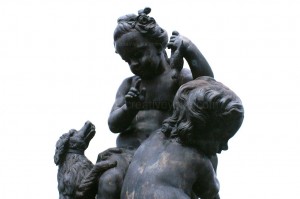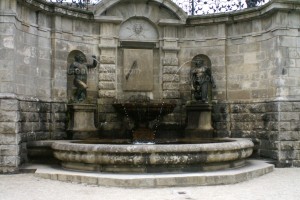 In the Powerscourt Gardens, you can find, a pet cemetery, with all the animals that belonged to the family over the centuries, including award winning Jersey cow's, ponies and dogs. Further along the walk, you pass the  Triton Lake, with an absolutely breathtaking view of the house and a Japanese Garden, complete with a gazebo, bridges, waterfalls and stunning Asian greenery. I had no idea the gardens were so beautiful and I constantly found myself saying "WOW…INCREDIBLE!", like an idiot. It really is breathtaking. All of the trees and flowers are labelled and you can even buy a selection at the garden centre beside the car park, to remind you of your visit.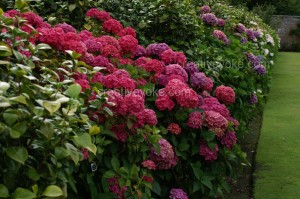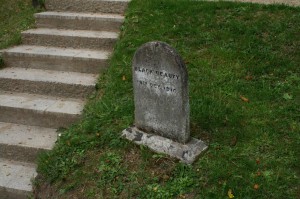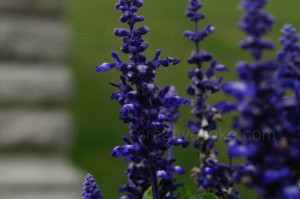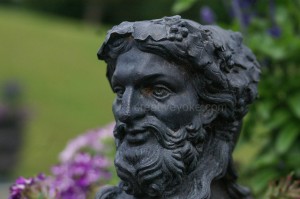 If you love a view from a height, you can climb the steps in the Pepperpot Tower folly, modelled on an actual pepper pot from Lord Powerscourt's dining table and was commissioned in 1911 to commemorate the visit of The Prince of Wales. It's surrounded by baby cannon's at the base and boasts a fantastic view of the house and gardens. I unfortunately missed out on this, I did attempt it but I am petrified of heights and chickened out half way up when I found my legs turning to jelly. 🙂
Our fifth wedding anniversary is this November, our first milestone, we had a thought of treating ourselves to a membership, so we can walk the gardens together in all seasons, Christmas…..the snow, first sign of Spring, romantic memories to last a lifetime!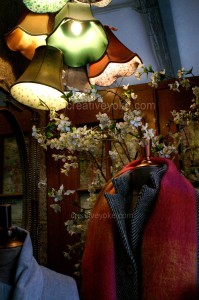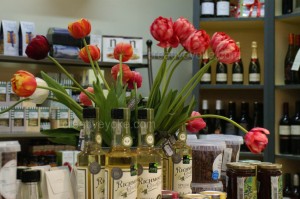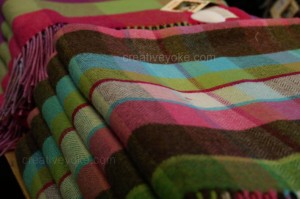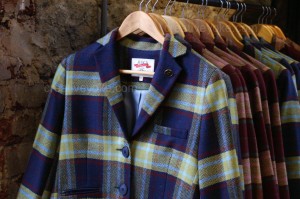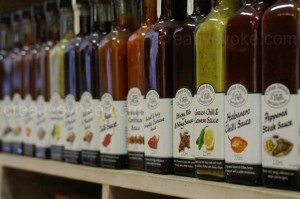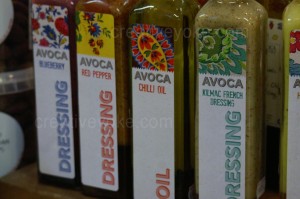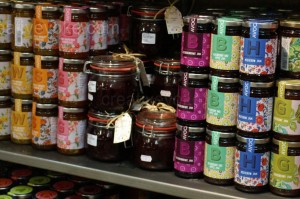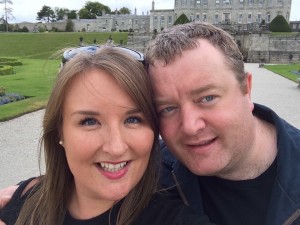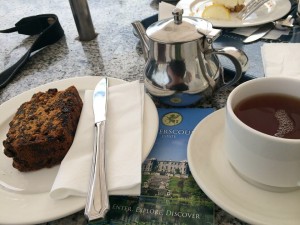 I found myself rendered speechless when we were leaving, I have honestly never seen such a beautiful estate and gardens. I often wish I could step back in time to when houses like this were of their time. If only walls could speak, what would stories would they tell?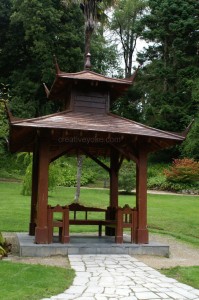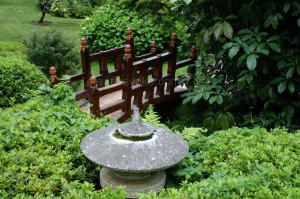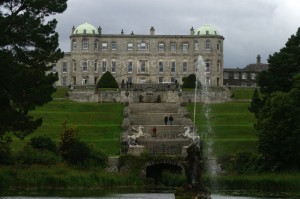 ---
OPENING HOURS
• Daily: 9.30am – 5.30pm
• Gardens close at dusk in Winter
• The Gardens are open year-round and only close December 25th & 26th
Avoca Terrace Café
• Daily: 9.30am – 5.00pm
Entrance Fee's
Adults €8.50
Student/OAP €7.50
Child (U13) €5.00
Child (U5) Free
Family Ticket €25.00 (2 adults & up to 3 children) SAVE €7 with our family ticket
Annual Memberships also available.
info@powerscourt.net
+353 (0) 1 204 6000
Save