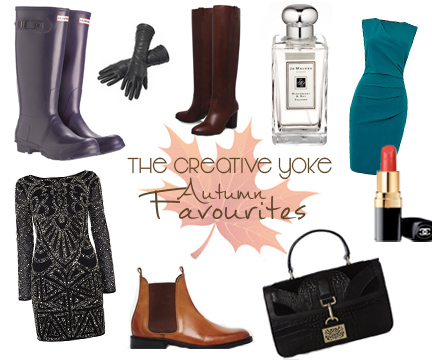 It's Autumn already and Summer already seems like a distant memory, but you know what? I am secretly relishing the idea of wrapping up in knitwear, cozy nights by the fire, the beautiful colours that Autumn brings, russets, rusts and golds. This is my favourite time of year!
The 70's is a huge trend this Autumn but you know what? I'm not one to follow trends, I like to think I have my own individual style (not that I have any, while we're saving for this house purchase anyway, the budget is tight!)  but I like to think of my own personal style as classic and tailored but really feminine, embracing my curves. You should always find what suits you and make it work for you so that you feel special and comfortable and that it tells your story of your personality. I did grow up with a fashion designer for a mum and what she has thought me, money can't buy, although I am my own worst critic.
 I've compiled a collection of pieces that are grabbing my attention this year…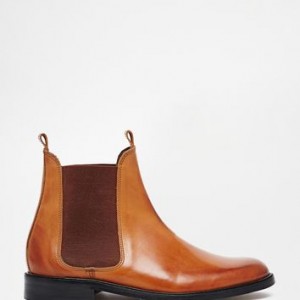 So, what I love about Autumn style is the transition between lightweight and warm clothing, the staples for me include a good pair of flat ankle boots, like Chelsea boots, they're comfortable for all those walks but keep your feet warm and look gorgeous with slim leg dark denim jeans, it's time to banish those sandals and peep toes! This year I'm loving these H by Hudson 'Sophie' Chelsea's and they're available here from ASOS.
I'm also loving Carvela's 'Wallace' brown knee high boots (House of Fraser), fabulous with a pair of tights and a knit dress or even a wrap dress, wraps are ideal for this time of year, especially if you're curvy like me. Finally, for footwear, wellingtons!! YAY! When I lived in Galway, my classic red Hunters were my best friend, it rained all-the-time and I was sick of having my shoes saturated through.. I have my eye on a pair of Aubergine ones this year because by red ones are looking a little tired and the gloss has gone. Shop here!
The most important thing is keeping warm, there is a chill in the air already and I am in love with Barbour! It's a classic county look, which I secretly love! I normally wear quilted country style jackets with cord collars but I'm absolutely in love with Barbour's 'Carbon' camel coat, it looks like a Mac' but warmer as it's wool and it's single breasted! Every Mac' I see is double breasted and for ladies of an ample bosom, like myself, it just widens you and makes you into a barrel shape-never a good look! You can buy Barbour from House of Fraser also or online and this is DEFINITELY on my shopping list!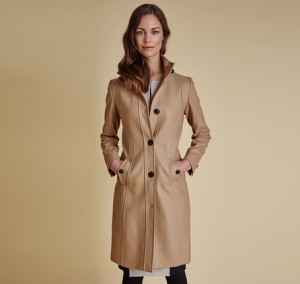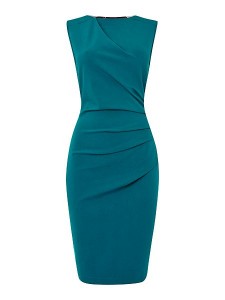 I adore the shades of camel with aubergine or plum and teal, they just scream Autumn. I love to wear colours that don't wash me out this time of year when the tan had faded and you're a little windswept. Teal is one of my colours and this little beauty, the 'Caden' by Pied a Terre is something that has the potential to be a year round piece. I fell in love with Pied a Terre last year when I discovered them in House of Fraser. I bought a cobalt blue dress and I wore it from Christmas right up to evening outdoor parties in the Summer! This little dress can be dressed for work/daytime with opaque tights and a cardigan or blazer. To change the look for nighttime, heading out straight from work, exchange tights for flesh like Falke tights, exchange the cardigan or blazer for statement jewellery and that's how you utilize a hard working dress and this has the potential to do that, definitely an investment, it also comes in a plummy violet colour!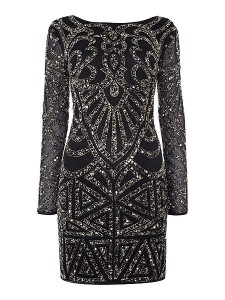 This lace and Beads dress from House of Fraser, would look gorgeous for those pre-christmas drinks, a little sparkle and luxury, especially when paired with a Biba 'Jane' grab bag and some elbow length Southcombe 'Audrey' Gloves, elbow length is always chic, especially for nightware, these particular ones come in a purple shade too but black is more versatile and goes with a lot more. Then some killer heels to finish the look!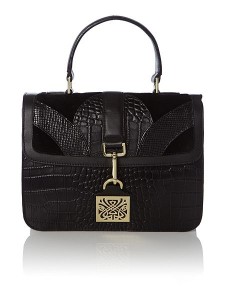 I am also falling for the Alexander Mc Queen Skulls and Roses scarf in Olive, a little bit of luxury under that Barbour coat, I'm not a fan of big fluffy and wool scarves, sure they're cozy but they look awful with makeup on them and you can never wear them without a little makeup rubbing off, besides, they're just not me. I love a jacquard scarf or a silk pashmina style scarf, This one will instantly glamourize pretty much any outfit! Sure it's pricey but an investment, you'll have it for years! Trust me!  I want this scarf more than anything!! Available from Harvey Nichols
Lastly, lipstick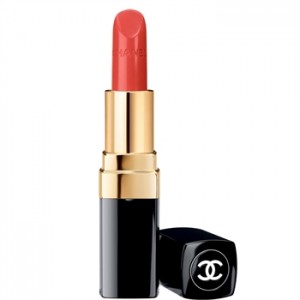 and perfume! As I mentioned above, I like to have a pop of colour on my lips all year round, especially in Autumn/Winter, it just makes you look alive! So Chanel Rouge lipsticks in 'Gabrielle' or my new favourite, 'Arthur' red is classic, timeless and so chic, especially when I'm feeling absolutely rubbish or my skin is acting up, a little rouge livens me up, instantly making me feel better!
A fragrance I just can't do without this time of year for daytime is Jo Malone's 'Blackberry & Bay' it takes me back to my childhood, picking blackberries with Nana and everything getting purple, my clothes, face and hands and the smell…oh the smell takes me right back, nostalgia in a bottle! It's just so fitting and a small bottle just gets me through the Autumn. I wear Chanel Chance always but this is just my Autumn fragrance.
I was actually so inspired by this fragrance that I once made a pavlova with blackberry coulis that I added Bay Leaves to as I was making it, allowing it to slowly cook and infuse, strained it and topped with fresh blackberries, people went nuts for it!  Amazing what you can do with a little inspiration 😉
You can purchase Jo Malone from one of the many boutiques that are popping up everywhere or indeed from their website, directly, here!

So there you have my Autumn favourites! Thanks for reading!
Sarah x
Save