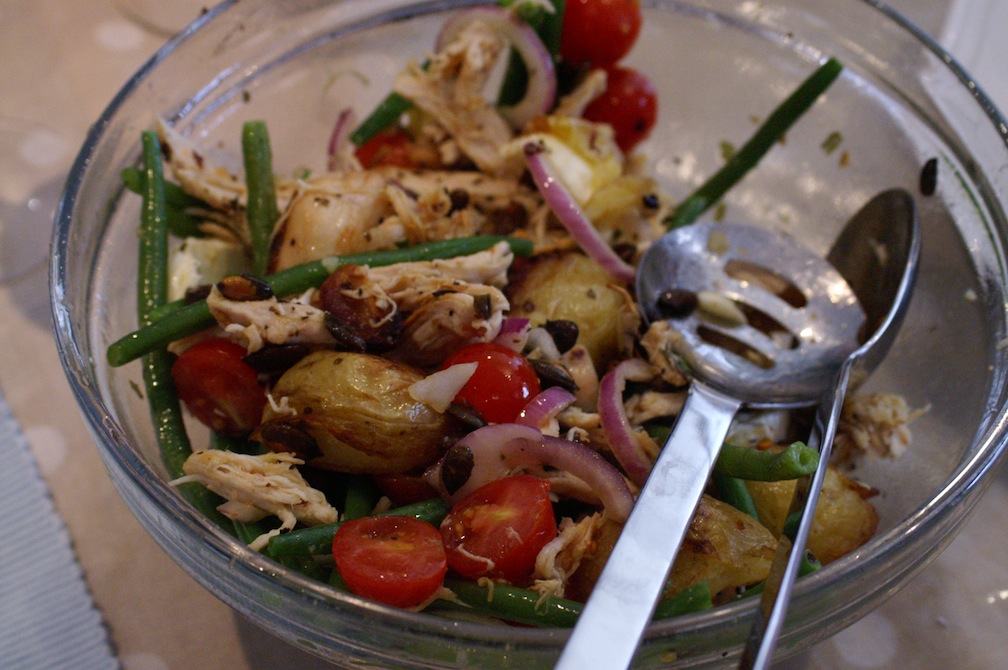 Vanilla Pod's Chicken Salad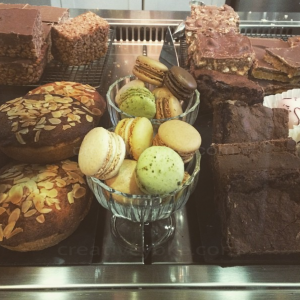 One of my true favourite places to eat in Dublin, is the Vanilla Pod Eatery in Carrickmines, every day it's hopping, from brunch until evening and caters for a wide range of appetites. Divided into two, there's the Vanilla Pod Kitchen, in which resides a large wood fired oven for delicious pizza and breads and the Vanilla Pod Eatery which is delightfully decorated with bright colours, re-purposed wine crates rustic accessories and frames quotes from Julia Child.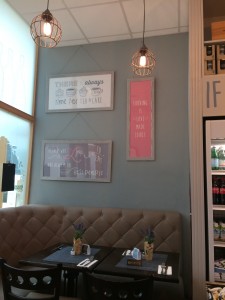 Vanilla Pod dishes are delightfully refreshing and their salads feel like they've nourished your soul, warm and comforting. I normally order Minestrone soup, with a little parmesan cheese, accompanied by a little spelt bread , the meatball sandwich is nothing to be sneered at either, delicious ciabatta bread, caressing miniature succulent meatballs in marinara sauce. if you body is a temple, and you don't touch meat or parmesan, their raw food smoothies and juices are sure to grab your attention. I am a foodie, I like to try everything!
Finish a delicious meal with one of their home made French Macaron's or home made bounty bars or tea cakes, they even have delicious bakewells and Malteaser cake, the list goes on. The flavours this place has in it's food is out of this world, so aggressively delightful that your toes curl as you indulge in their dishes…you'll soon understand why there is a big line, extending to the concourse outside for a seat at the Pod. Incredible!!!
I mentioned that their salads nourish your soul, not as much as the 'Pods Chicken Salad', this salad is a legend in it's own right, I love to eat it with a bottle of Pellegrino. it's priced at about €8.50 and it's worth every cent, chicken, mozzarella, lemon infused oil and lots of veg. I've been off work for a few days and ended up craving the salad, Ryan, my husband hadn't tried it and so after a walk on the Greystones Seafront on a warm but windy day, it seemed the perfect time to try and recreate Pods Chicken Salad.
As I mentioned above, the dressing is lemon oil, you can easily infuse some olive oil but adding a handfull of fresh lemon slices to olive oil and allowing it to warm in a saucepan on a medium-low heat for about a half hour.
Pods Chicken Salad 'my way'
What you'll need:
1/2 cup lemon infused oil,
1 packet or salad leaves (rocket/arugula)
handful of small salad potatoes
2 balls of buffalo mozzarella
a handfull of greenbeans
1 finely sliced red onion
a handfull of toasted pumpkin seeds
a cup of cherry tomatoes, halved
2 chicken breasts
dried basil and crushed chilli flakes
butter
On a baking sheet, bake the chicken, seasoned with basil, chilli flakes and a little black pepper for about 25 minutes at 175ºC and shred with two forks. place pumpkin seeds on a foil lined baing sheet and place in the oven for 10 minutes.
Boil potatoes until soft, keep the skin on but slice in half and fry in a little of the lemon oil with a teaspoon of butter until golden, meanwile blanch greenbeans in boiling water, lightly salted, drain and set aside.
Finely slice onions, halve the cherry tomatoes and drain the mozzarella, slicing it into chunks.
Combine everything in a large bowl but not the salad leaves & dress with lemon oil, mixing well.
Strew a bed of salad leaves on each plate and top with salad mixture.
Enjoy with a glass of white wine or Pellegrino sparkling water.
Even better, go to Vanilla Pod and try their food for yourself!