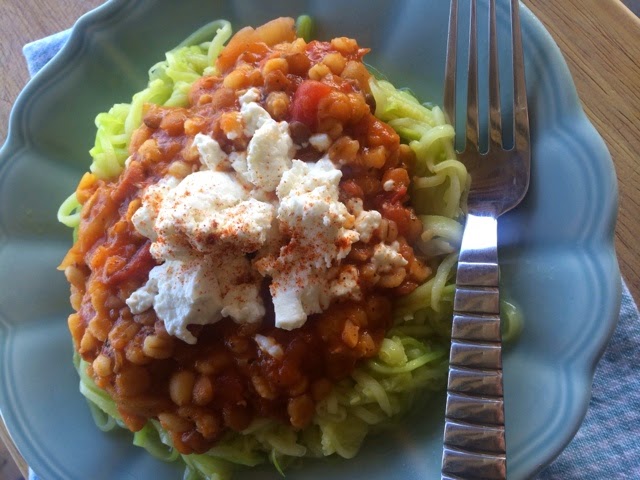 Taking the bloat out of spaghetti with 'Courgetti'!
I'm a lover of pasta, it's addictive, be it Vermicelli or spaghetti, Rigatoni, Penne or even Orzo, it's gorgeous! From plain with grated cheese and a dash of lemon juice or full on sloppy Bolognese, I can't get enough of the stuff!! Unfortunately, the more I love it, the more my ever expanding waistline grows!!
Yeah so I've tried all those carb-free diets and sure the Dukan is always my trump card but it will NEVER cure my love of Italian food and pasta! I have this passionate love affair with Italy, I  got engaged to my husband there so always have an emotional connection to it. I adore their passion for life and 'Dolce far niente' (the art of doing nothing)…. I even play Opera and drink Chianti or Prosecco when I cook Italian food,  barefoot in the kitchen like a young Italian Mama, making my Bruschetta's, lemon Risotto or Tuscan bean soup! Passion is always the main ingredient in my cooking! Now Julia Robert's character in 'Eat Pray Love' is my idea of heaven! It you haven't seen that movie, I suggest you move it to the top of your to do list!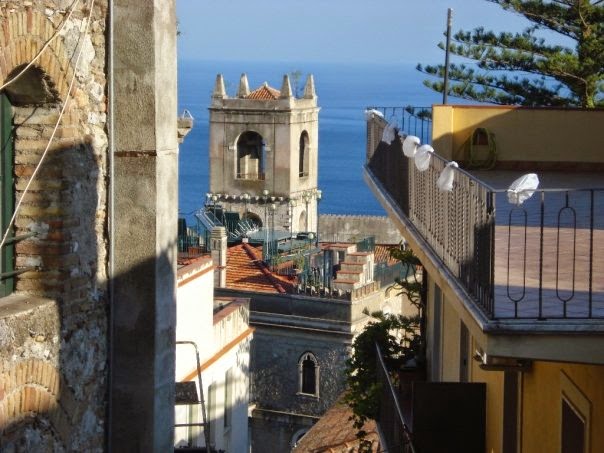 Fond Memories of Italian Holidays
So anyway, I keep hearing about this Spiralizer gadget- and of course, it's lovely price tag! You see the spiralizer takes normally horrid vegetables, like the courgette and magically turns it into delicious pasta and noodles! Normally I detest courgette, it's like a slug! it's got a rather slippery skin and the inner texture is horrid! I've tried other spaghetti replacements like Japanese Konjac noodles, which are made from an Asian mushroom and taste rather fishy, not to mention chewy, frankly, they're not for me! Why insult good Italian food with fishy 'noodles'? But then when I heard of Courgetti, it rather caught my attention! The Italians use Courgettes a lot in their cooking, so it can't be too far off, right? I don't like feeling left out of these trends and HAD to include myself.
Not wanting to fork out on a €100 Spiralizer, I bought the next best thing, for €11.99 a humble Julienne peeler by JosephJoseph and you know what it was the best investment I have ever made! I got this yummy recipe from Jeff,  a friend of mine in the USA he's really into healthy eating.  It's a Vegan recipe but I cooked it with  a very small amount of Panchetta, added some basil, oregano and Italian herbs, the next day, I experimented added Curry powder to it and it was gorgeous! It's intended as a soup but I added more lentils and kept it nice and thick.
You can peel the courgette first if you like, I hate the skin, usually where all the nutrients and iron is. First piece of advice I will give you about courgette pasta is to place it on kitchen paper when you make it, sprinkle a pinch of salt over it and leave it for as long as you can! Courgettes are actually made up of 95% water…..so unless you want a clear courgette soup, you've got to go this, soak as much as you can out of it and then dry-fry it in a frying pan until it evaporates, adding a tiny drop of olive oil or 1-cal cooking spray and garlic then, only then will you achieve delicious pasta that won't expand your belly. I personally prefer it raw Julienned, it cooks as soon as the hot sauce hits it anyway with a slight little crunch.
The recipe I used for the soup/sauce was from Dr. Joanne L. Mumola Williams (California)Foods for Long Life blog.
Find the recipe for Fat Free Lentil & Barley Soup hereIf you're into healthy and vegan food, Joanne has a book 'Health Begins in the kitchen, available through iTunes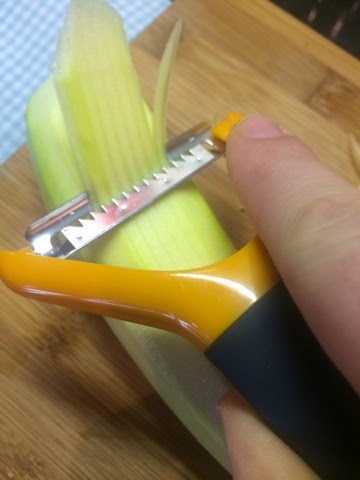 Couldnt be easier to use!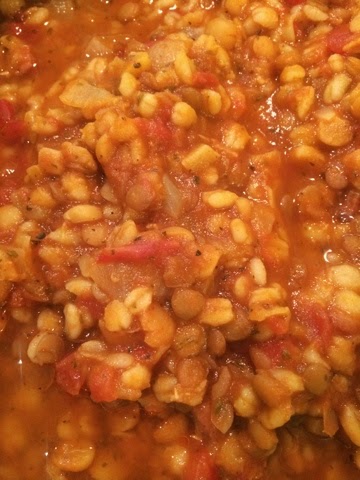 Incredible flavour!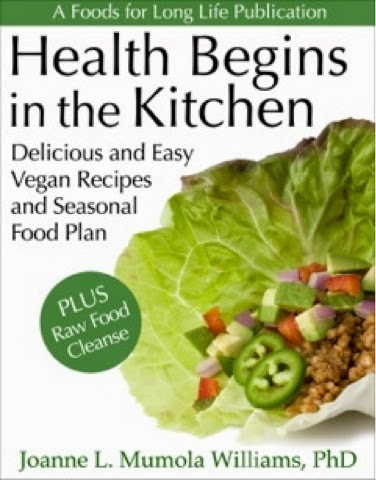 Loving the 'Raw Food Cleanse' idea!